FROM MAGAZINE : Adapting to changes in mineral, oil and gas industries
Africa's oil
Africa's oil & gas and mineral industries are going through major shifts amid changing global trading scenario and regulatory alterations. This, in turn, is enforcing the logistics sector to shift gears to facilitate a standardised supply chain, capable of supporting the current trends. Shreya Bhattacharya reports.
Africa is no less than a treasure trove when it comes to minerals. Be it gold and diamond or bauxite and cobalt, the continent is richly endowed with mineral reserves. The hydrocarbon fields oozing oil and gas comes close next. For many African countries, mineral, oil and gas exploration and production constitute significant parts of their economies and remain key to economic growth. The way in which these two industries take shape, impacts the logistics sector, bringing similar outcomes and challenges consequently.
Impact of volatility in the oil and gas industry
The oil and gas industry saw a tumultuous phase when the oil prices took a nosedive in 2016. Although the situation has improved since then but it hasn't really bounced back as strongly as earlier and now the sustained lower price of oil has largely been accepted as the new normal. While hydrocarbon provinces like Mauritania and Senegal are popping up regularly, a constantly changing competitive environment and significant pressure on cutting cost bring up significant challenge for the industry stakeholders. Subsequently the trends in logistics sector have also been shifting gears and stakeholders are adapting to the new changes.
"The drop in oil prices is forcing the industry to rethink and adjust. When the oil price was higher, the focus was on delivering cargo on time - often 'just-in-time'. Today, there is a greater focus on cost savings. Drilling contractors or oil companies may no longer be focusing on the traditional sense of oil & gas hubs - more oil rigs were up for sale or being stacked around the world. This change offered an opportunity to shift the focus of mobilisation of rigs to demobilisation, moving cargo to storage facilities and offering services to non-operational rigs," shared Howie Frylink, GAC laser trade development manager – Africa Region.
"The silo mentality of having dedicated oil & gas teams and the integration of these teams into general logistics has also come under the spotlight. We have to become adaptable and innovative and offer something different within existing structures and product offering. In the new business climate it is vital for logistics companies to align themselves with reliable and compliant partners. GAC is adapting to the changes by offering cost-saving solutions to clients and forming joint ventures with compliant local companies who will deliver the same level of quality service that we provide. This is managed in our approach, planning, implementation and actions," Frylink further added.
GAC Shipping covers all major South African ports from its head office in Cape Town and branches in Saldanha Bay, Durban and Richards Bay. It has recently opened its fifth branch, to provide a portfolio of shipping services for oil & gas projects and LPG shipments at Port Elizabeth as well as its neighbouring Port Ngqura. The company has served customers with vessels calling at Port Elizabeth through a sub-agent for more than 10 years, and is now expanding its operations in the region in response to growing demand for its range of shipping, logistics and complementary services.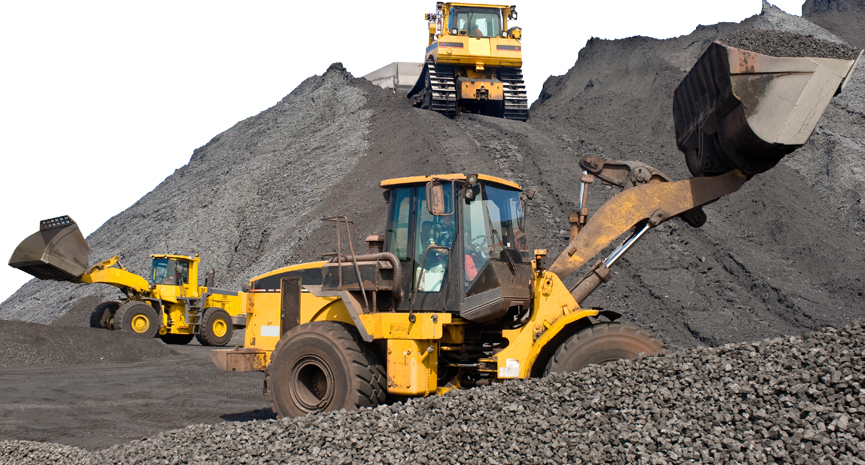 Although the changing landscape of the oil and gas industry is challenging, the industry still remains an important contributor to many economies in the continent. In this backdrop, shaving cost by optimising the supply chain remains crucial. Industry experts point out that streamlining current regulations and improving infrastructure could be highly beneficial in eliminating inefficiencies in the supply chain.
Recently, at the annual African Refiners & Distributors Association (ARA) conference in Cape Town, CITAC Africa executive director Gary Still said that the downstream market is dynamic in Africa and continues to evolve and become more transparent throughout the supply chain. While there were increased investments in pipelines and rail, Still pointed out that African countries were "catching up with market developments and growth rather than leading it." Countries like South Africa, DRC and Tanzania, still face a very high overall level of regulation, as well as government involvement in the downstream sector procurement and supply chain. Still said there was very little harmonisation among different regions, with 50 different price structures among the 54 countries and different product import arrangements.
On the other hand, poor infrastructure remains a deterrent. According to a PwC report, the inadequacy of basic infrastructure in Africa today ranks much higher than in prior years. It says the industry stakeholders are concerned about the lack of infrastructure in developing countries and the negative consequences this may have for their businesses, especially those operating in Nigeria, Namibia, Madagascar and South Africa. While this remains a problem, many believe technology and automation has the potential to turn the table for the continent.
"In Africa, there are already multiple examples of technology being implemented successfully, such as harmonised systems between countries in a region to facilitate movement of transit cargo (Kenya/Uganda for example) which eases administrative burden and ensures a much more efficient flow of permissions and approvals and subsequent cargo flow," said John Hanratty, senior vice president, Middle East & Africa, Projects / Oil & Gas / Marine Logistics from Kuehne + Nagel.
"Automation and digitalisation will drive synergies between global companies and their operations in Africa and also allow for market entry of other companies. Technology will further ensure more reliable tracking of assets and materials, which in turn will create benefits for the logistics market. Predictive analytics will impact planning and further create efficiencies through the supply chain," Hanratty added.
Kuehne + Nagel is engaged in a number of projects for the oil & gas industry throughout Africa, supporting international oil companies, engineering procurement and construction contractors, oilfield service companies as well as drilling contractors for whom the company is operating on a local and global basis. These works are currently executed in Angola, South Africa, Mozambique, Egypt, Ghana, Namibia, Kenya, Tanzania and Rwanda while pursuing further expansion as part of their growth strategy.
Changing landscape in the mining sector
Meanwhile, the mining sector in Africa has been seeing positive developments. As world becomes more conscious of clean energy, the uranium market is likely to experience an uplift due to increased demand for nuclear energy. Also, technological innovations such as electric vehicles are set to increase demand for battery metals like cobalt, creating new opportunities in the mining sector. Top producers include South Africa, the Democratic Republic of Congo, Ghana, Botswana and Namibia, whose mining sectors have been powering Africa's 5 percent average annual economic growth over the past decade. Furthermore an increasing number of mining companies are getting attracted to Africa due to low cost of labour and encouraged by the developing regulatory framework for the mining industry. Resultantly, the logistics sector will have to gear up to handle increased pressure in near future.
The challenges here are more or less the same. Lack of development in infrastructure in the countries that border mining countries is a crucial concern. Bulk mineral deposits require multibillion-dollar investments in rail and port facilities to allow ore or semi-processed minerals to reach their markets. The challenge has been accepted and several African countries, small or big, are improving their infrastructure and embracing innovation, automation and simplification to smoothen the supply chain.
Last year, the African Development Bank (AfDB) approved a $100 million loan for a railway, port and mine construction in Guinea. The money will help to construct a new bauxite mine that is operated by Guinea Alumina Corporation, a subsidiary of Dubai-based Emirates Global Aluminum. Also to be constructed is a container terminal in the port of Kamsar, as well as the rehabilitation of 143 kilometer of railway track. The completion of these infrastructures slated for 2020, is expected to increase the annual production capacity of the bauxite mine to 12 million tonnes, exclusively for export.
Copper Mine at Palabora, South Africa
More recently, the European Investment Bank (EIB) and the AfDB are financing 59 million and 50 million respectively, year-over-year for port facilities with the National Industrial and Mining Company (SNIM), the first mining operator in Mauritania. This funding is intended for ore port dredging project to strengthen the capacity of the port facilities in Nouadhibou, the economic capital of Mauritania. At the port, the draft currently does not accommodate ships of more than 150000 tonnes. Due to the limited availability at the marine terminal from which SNIM exports its production of iron ore, cost increases manifold. The project is likely to deepen and widen the draft to accommodate ships of 230000 tonnes.
Furthermore, Africa's rich mineral resources and its untapped potential has been attracting global investors. The involvement of China and USA with African countries clearly highlights the importance of mining sector in this region.
On technology front, stakeholders are taking innovative measures for a leaner supply chain. OpenPort, a digital logistics platform powered by blockchain, has recently announced its first commercial partnership with Heavyweight Group Special Projects, an outsource specialist dedicated to providing customers with cost-effective logistics solutions mainly focused on bulk logistics for Southern Africa. OpenPort uses blockchain technology to transform domestic distribution in emerging markets and thus provides an integrated system that can manage the logistics chain from top to bottom with traceability and verification in mind.
The mining companies are increasingly getting mindful of the fact that the manner in which they deal with the logistical challenges could help cut costs or erode their profits. A greater degree of intra-African networking is aiding end-to-end commodity storage and transport. Facilities in Zambia's Copperbelt city Chingola, for example, are being used as a collective logistics hub for large extraction operations in neighboring Democratic Republic of Congo. Similarly, stakeholders in other areas across Africa have pooled limited resources like warehousing and loading sites to mutualise infrastructure – optimising use of mining logistic assets awaiting further development. Along with economies of time and money, the stakeholders will also have to chalk out clear and straight forward policies which should ensure that the mining really benefits the African people on ground, rather than just benefitting countries in Europe or other western countries.