Aero Contractors and AJW Group partner for first airline C-Check in Africa
A market leader in the global management of aircraft spares, AJW Group, enters into a partnership with Aero Contractors for aircraft C-Check in West
January 16, 2018: A market leader in the global management of aircraft spares, AJW Group, enters into a partnership with Aero Contractors for aircraft C-Check in West & Central Africa. The Nigerian airline becomes the first carrier to conduct an aircraft C-Check.
The C-Check, which was carried out on a Boeing 737-500 aircraft, was marked by an event at the airline's company headquarters and attended by the Nigerian Minister for Aviation and other key stakeholders.
According to a press release, AJW has been supporting Aero Contractors as its technical partner since July 2017, restructuring and upgrading all of the airline's MRO support services to C-Check capabilities for Boeing 737 Classic aircraft – the 300, 400 and 500 series.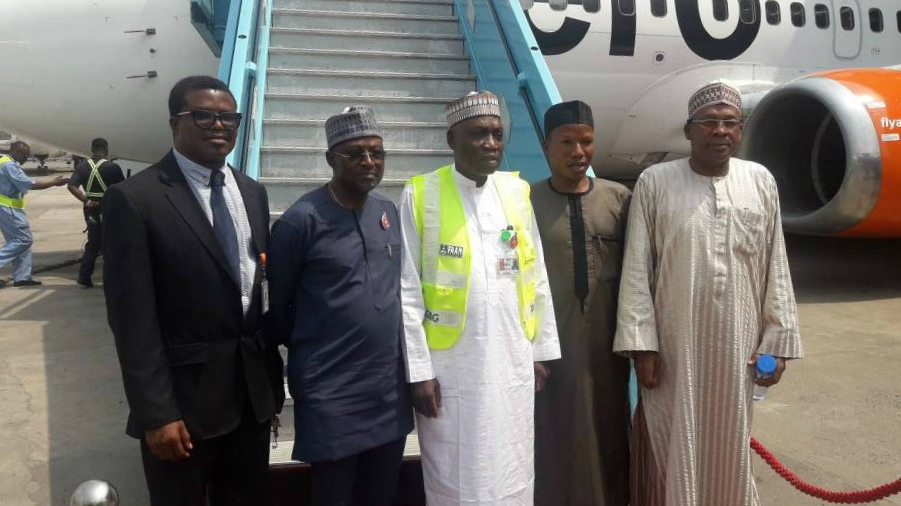 Christopher Whiteside, president and CEO of AJW Group, said, "At AJW Group, we pride ourselves not only on delivering excellence in MRO services, but for working with our customers as a strategic business partner. We appreciate the significance of this milestone – both for Aero Contractors and for Nigerian aviation as a whole – and are very proud of the part we have played in reaching it."
Capt. Ado Sanusi, CEO, Aero Contractors, said, "We hold AJW Group in the highest regard for its commitment to Aero Contractors. The team has added tremendous value to our maintenance department, working with us like a family to contribute to our recent successes. We look forward to a long and prosperous working relationship with them."