Africa Logistics Properties signs long term lease with Copia Global
Africa Logistics Properties (ALP) signed a long term lease for nearly 4,500 sqm of its ALP North Logistics Warehousing Complex with Copia Global, the fast growing e-commerce FMCG distributor that specialises in supplying rural Kenya. ALP is currently constructing Kenya's first international standard grade-A logistics warehouses
February 9, 2018: Africa Logistics Properties (ALP) signed a long term lease for nearly 4,500 sqm of its ALP North Logistics Warehousing Complex with Copia Global, the fast growing e-commerce FMCG distributor that specialises in supplying rural Kenya.
ALP is currently constructing Kenya's first international standard grade-A logistics warehouses on two sites in Nairobi. ALP North, the first project, is a 50,000sqm logistics and distribution complex at Tatu Industrial Park in Northern Nairobi due for completion in September this year. The second project, ALP West, is now building the road infrastructure on its 49-acre site on the A104 highway to Limuru, with plans for a 100,000 sqm logistics and distribution warehousing complex.
Copia's ALP North lease will enable the company to operate from ALP's 12 metre-high warehouse and to benefit from the highest pallet densities in the market and therefore the lowest pallet storage costs per square metre. Copia will be able to run thousands of deliveries a day from the e-commerce company's new central distribution centre to its agent network across the regions.
It also demonstrates the degree to which the international quality and design of ALP's distribution and logistics facilities are disrupting the traditional 'godown' warehouse market, which has long suffered from small, poor quality units that are not fit to support the kind of modern logistics operations needed by regional and international companies in East Africa.
"E-commerce requires distribution efficiencies, rapid access, ease of entry and exit, and modern logistics software, to achieve truly efficient warehouse management," said Toby Selman CEO of ALP.
ALP, which rents its modern warehouse units to occupiers on long term leases, has already leased 14,000 sqm of its Phase 1 warehousing to freight forwarders. The Phase 1 warehousing will be complete for occupation in September 2018.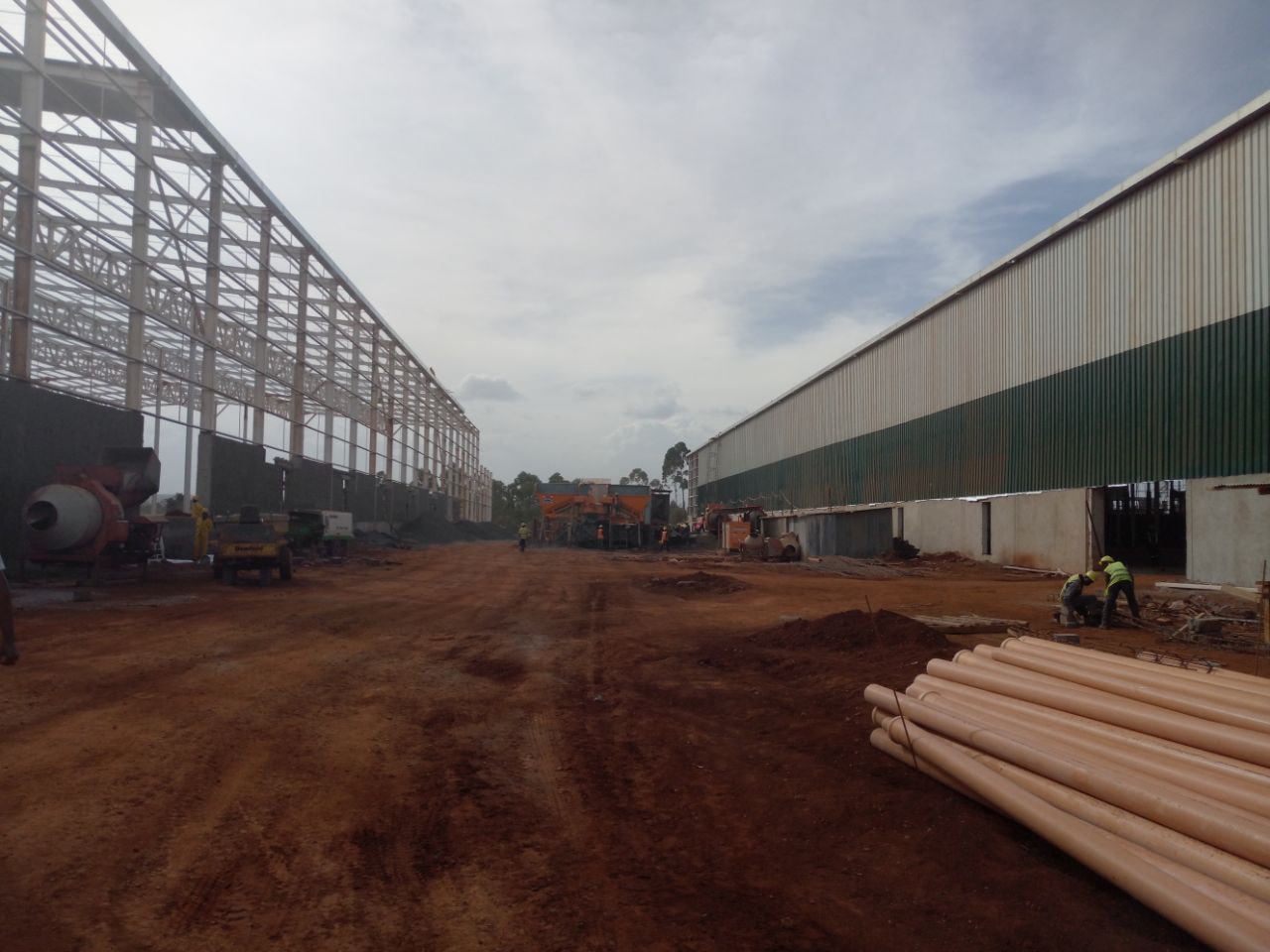 The rapid rate of fill at the logistics park has been driven by features such as the high floor load bearing capacity, 12-metre operating heights, and lower operating costs due to environmental features such as solar powered electricity. The ability to stack products up to 12 m high, alone, reduces overall warehousing costs by 30 per cent compared to traditional 'go-down' warehouses.
The e-commerce sector is expanding rapidly in Africa with revenues last year of $16.5bn projected to reach $28.9bn by 2022, according to international statistics portal Statista. In this, East African e-commerce sales are set to surpass West African e-commerce sales for the first time in the first quarter of this year, according to JLL's Africa Prime Industrial Report.
The need for sophisticated warehousing and logistics facilities is key for e-commerce operations.
"Copia provides a unique direct to end consumer e-commerce enabled shopping service, bringing choice, convenience and opportunity to rural and semi-urban customers across Kenya. This involves a complex and challenging supply chain. We are very excited to be relocating our fulfilment centre operation to ALP North Logistics Park. The facility is ideally located for us and our suppliers and perfectly suited for us to reliably meet the day definite delivery needs of our customers," said Tim Steel, CEO, Copia Global.