FROM MAGAZINE : Breakbulk cashing in on China-Africa trade
Breakbulk shipping has been in focus ever since China-Africa trade relations gathered momentum. Major Chinese-led infrastructure and construction projects currently underway in the African continent have spurred the sector, Surya Kannoth reports.
Breakbulk shipping has been in focus ever since China-Africa trade relations gathered momentum. Major Chinese-led infrastructure and construction projects currently underway in the African continent have spurred the sector, Surya Kannoth reports.
Over the last few years, breakbulk-carrying liners serving Chinese engineering, procurement and construction companies with projects in Africa have been keeping busy.
The boom began in 2013 when the Chinese government decided to strengthen ties with African countries - China's initiative 'One Belt One Road' policy led to a large number of Chinese-led infrastructure construction projects, such as ports, railroads, as well as power plants, making its way to the continent. This has led to an increase in vessels calling at Africa ports carrying Chinese-made machinery, vehicles, large pieces of equipment for wind farms and various industrial plants, and taking natural resources such as logs and ore back to China.
Breakbulk carriers have been supporting logistics for the contractors of the Belt and Road initiative with building a railroad in Kenya, a port in Tanzania and hydropower plants in Sudan – these are some of the projects on ground. Africa-bound ships are also hauling China-made cargo for highway construction, mines, power transmission lines and factories, as well as wind farm equipment, locomotives for newly built railroads, and cement plants for various urban projects. Natural resources from whole logs to stone granite are key goods riding the carriers' return voyages to China. These infrastructural developments have spurred volumes for breakbulk cargo through African ports and will continue to keep its momentum going with the expectation of increased break bulk shipping services provided by various shipping lines.
Breakbulk contributes about one-third of the shipments from China to Africa, which is a large proportion when compared with shipments bound for other regions. Chinese companies involved in infrastructure projects in Africa need project and heavy-lift carriers to transport machines, equipment, and the like to the continent. China has become the continent's largest trading partner. In the first six months of 2017, the trading between China and Africa reached an impressive value of $85.3 billion, and the perspective is to increase it every year.
While China remains a key trading partner, there are imports of infrastructural material coming in from all across the globe to Africa. Wind power units from Germany, turbines from other parts of Europe, wind blades from Turkey and tower segments from Indonesia are hauled in heavy-lift vessels to Africa.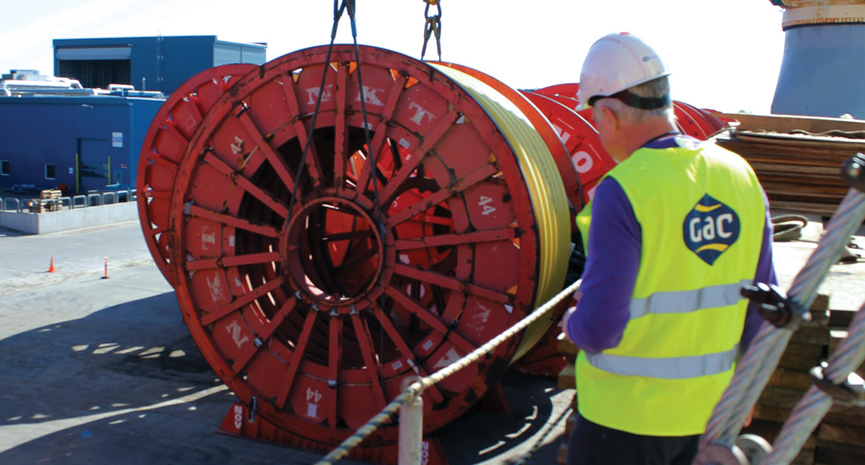 Port upgrades
One of the major challenges while shipping break bulk cargo is the number of resources and coordination required to make it happen – from longshoremen to loading and unloading cranes, setting up warehouses, specialized ships, transport vehicles, etc. Therefore, there is a need to work with experienced and capable break bulk logistics specialists and well-equipped terminals to make the difference.
Last year, the Doraleh Multipurpose Port, worth $590 million, is jointly financed by Djibouti Ports and Free Zones Authority (DPFZA) and China Merchant Holding (CMHC) to bridge the gap between Asia, Africa and Europe, was thrown open. The port is one of four new ports which is being co-funded by China to establish Africa's largest free-trade zone that can handle $7 billion of goods every year.
The bulk terminal of the Doraleh port can handle two million tonnes of cargo a year and offers space to store 100,000 tonnes of fertilizer, grains and warehouses for other goods, the statement added. The break bulk terminal can also handle six million tonnes of cargo per year with 40,000 slots for vehicles at the RO-RO terminal.
In September last year, Tanzania signed a $154 million port expansion contract with a Chinese firm Harbour Engineering Company to expand its main port in Dar. The project, once complete, should be able to reposition the Dar port as a notable competitor in the region. Under the contract funded by a $345 million World Bank loan, Tanzania is building a Roll on/roll off (ro-ro) terminal as well as deepening seven existing berths in order to accommodate larger container ships. This project has been divided into two parts; with the second phase involving the deepening the berths from the current eight metres to 15 metres. Currently, Dar has only two container terminals including one run by the Tanzania Ports Authority, and the Tanzania International Container Terminal (TICTs) operated by Hutchison Ports Holdings.
The Transnet National Ports Authority (TNPA) has also invested R5.78 billion in ports infrastructure over the past three years and plans to spend a further R53.5 billion over the next decade. It is looking to invest in ports infrastructure in Richards Bay, Durban, East London, Ngqura, Port Elizabeth, Mossel Bay, Cape Town and Saldanha Bay. Port of Richards Bay is South Africa's premier bulk port and its major growth areas are seen to be dry bulk, liquid bulk and break bulk cargo handling.
Kenya has in the past three years undertaken port upgrades in an effort to offer better services than its competitors. Recently, it received the first consignment that included one new Ship to Shore (STS) Gantry crane and eight Rubber Tyred Gantry (RTG) cranes. The port ordered four STS and 12 RTGs from Japan at a total cost of $66.8 million. In all, the port now has 46 RTG cranes and 13 STSs. Three more STS cranes are under construction and will be delivered in 2021, which will see the port have 16 STS cranes.
Road ahead
More than 300 mega-infrastructure projects across sectors such as transport, energy, mining, real estate, water supply, and telecommunications are currently under way on the continent. As many more such projects get launched and as companies get ready to participate in the continent's development, the rise of breakbulk cargo shipments is imminent.