Sept 1, 2017: Global logistics provider DB Schenker will be transporting a total of 100,000 tonnes with 400,000 cbm of freight to Egypt for Siemens AG, which is building one of the largest gas-fired power stations in the world. Burullus is the site of one of three Siemens power stations. Powered by natural gas, each plant has a capacity of 4.8 gigawatts, which will be generated by eight Siemens gas turbines and four steam turbines. This technology has been selected for its high efficiency.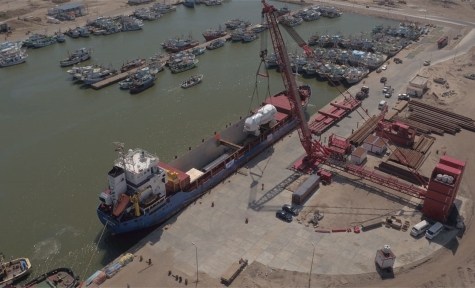 Caption: The heavy parts are delivered at a specially reinforced pier.
The individual components include turbines, generators, transformers, and boilers, with single weights up to almost 500 tonnes. Each of the three power stations requires 248 of these massive components in total.
The heavy components from Europe and the USA are shipped straight to the Burullus fishing port. Parts from Asia arrive first at the port of Alexandria by ocean-going ship. There, they are reloaded onto smaller coasters which can access the port at Burullus, some 80 kilometers away, thanks to their smaller draft.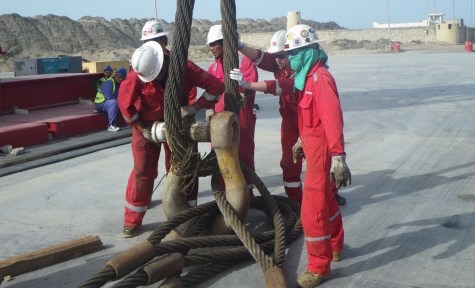 Caption: The heavy parts, such as generators and turbines, are lifted with steel ropes.

DB Schenker undertook the necessary preparation work to ensure the massive components could be unloaded at Burullus harbour. Its depth had to be increased to 5.50 meters, and a pier needed reinforcement, while access routes and facilities for temporary storage had to be constructed. A 600-tonne crane was installed to discharge the individual components to low-bed trailers. The port at Burullus is 6 kilometers from the construction site.